DeFi tokens are experiencing a boom in usage, with Decentralized Exchanges (DEXs) like Uniswap and SushiSwap being two of the biggest platforms where people "buy" their crypto.
Even community-driven concepts like Non-Fungible Tokens (NFTs) are making it into the mainstream in 2021 thanks to the increased attention from the GameStop hack.

So, it's common to hear the question…
Where do I buy this stuff?
That's what we're going to answer specifically in this blog post, with our main focus on DeFi tokens first, and NFTs in a future article. Here's how to "buy" DeFi crypto in 2021.
Why You Can't "Buy" DeFi Crypto
Although mainstream crypto exchange platforms like Coinbase now allow you to exchange FIAT currency for DeFi coins, "buying" your way into DeFi is a bit of a misleading term.
Just like mainstay cryptocurrencies, you can find ways to mine DeFi tokens as well, including some of the most talked about recently: UNI, SUSHI, AAVE, COMP, and more.
So, there are two ways to get into DeFi:
Acquire your first coins via mining and related activities, or;
Exchange (i.e. "swap") other crypto or FIAT currencies.
Each token will have its unique way of letting you contribute to their network, with Uniswap using a concept known as "liquidity pools" which you can join with the Argent wallet.
Types of DeFi Tokens Available in 2021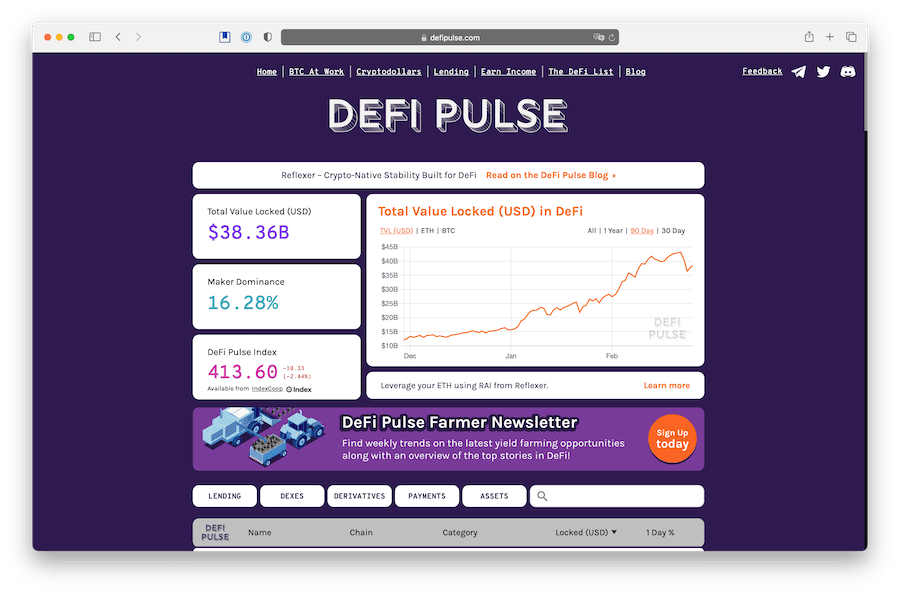 In most cases, DeFi tokens are meant to fit unique niches, unlike your average FIAT currency trying to compete against other currencies in a global landscape.
This doesn't mean they won't be benchmarked.
But you have to be aware of their purpose:
Compound (COMP) and AAVE are great for lenders and borrowers
MakerDAO (DAI) is a great cash replacement for the digital world
Synthetix (SNX) grants access to "synthetic assets," or synths
… and more.
The DeFi is growing to include more and more of these tokens, with DeFi Pulse (the most popular DeFi index) currently listing a whopping 72 of them.
These are divided into 5 token types:
Lending
Dexes
Derivatives
Payments
Assets
You can think of these as the high-level purpose of the token: some try to decentralize lending, some want you to hold virtual assets, others want to facilitate payments, and so on.
Two Decentralized Exchanges That Are Gaining Traction
All of these innovations and a push from mainstream media to talk more about the DEXs that allow for "swapping" tokens has seen the rise of two platforms…
Uniswap – The Open DeFi Marketplace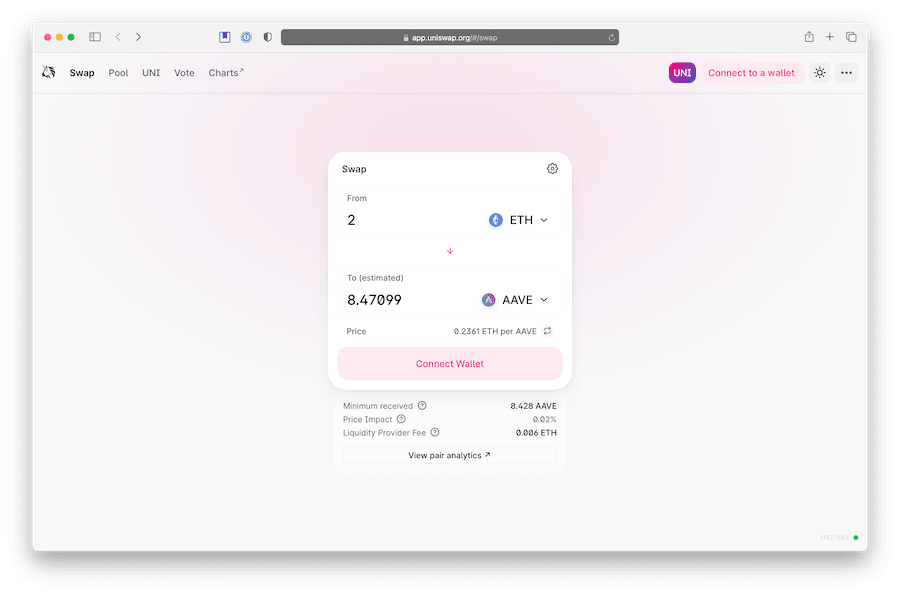 First founded in Nov 2018, Uniswap has now become the de-facto DeFi platform to get all of your tokens from by "swapping" Ethereum or supplying liquidity to the network.
Uniswap has its own DeFi token called UNI which can be mined by contributing to one of Uniswap's pools. It's one of the most promising tokens to come out of the recent boom.
SushiSwap – Full DeFi Token Portfolio Management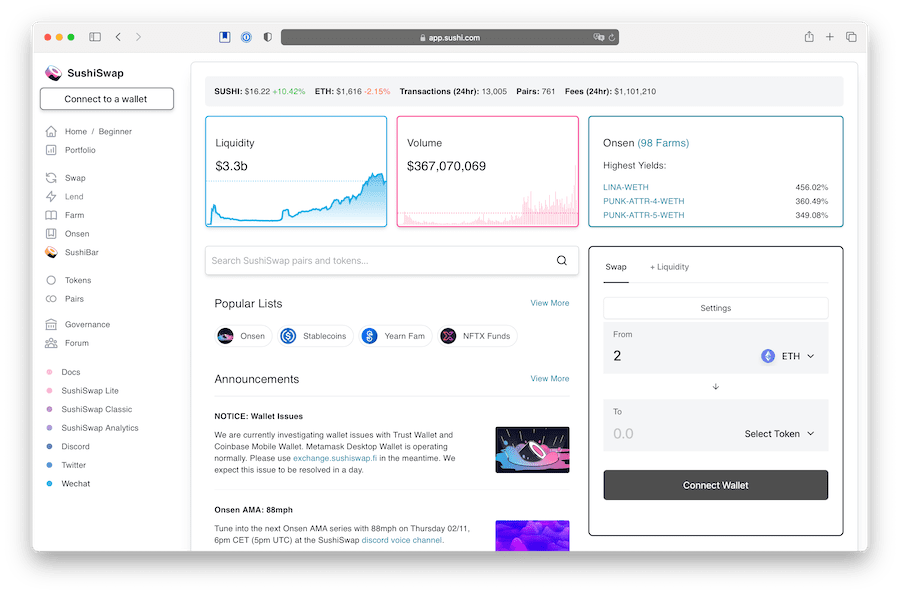 In Sep 2020, a new platform appeared out of nowhere acknowledging the "elegance" of Uniswap and using 90% of its code to branch out into something different: SushiSwap.
This new platform would award community members with a new token known as SUSHI, enhancing the existing Uniswap infrastructure into a community-driven ecosystem.
---
Together with Curve Finance, these two DEXs cover an abundance of DeFi exchanges at the moment and are growing primarily because of their increased user-friendliness.
5 Mainstay DeFi Platforms To "Buy" Tokens From
When working with DeFi tokens and—possible—FIAT currencies, it's important to operate with trusted platforms that are recognized by the community at large.
While both Uniswap and SushiSwap are great options if you're looking to mine or already have some Ethereum to work with, other mainstay platforms will make it easier to start.
DeFi Platform #1: Coinbase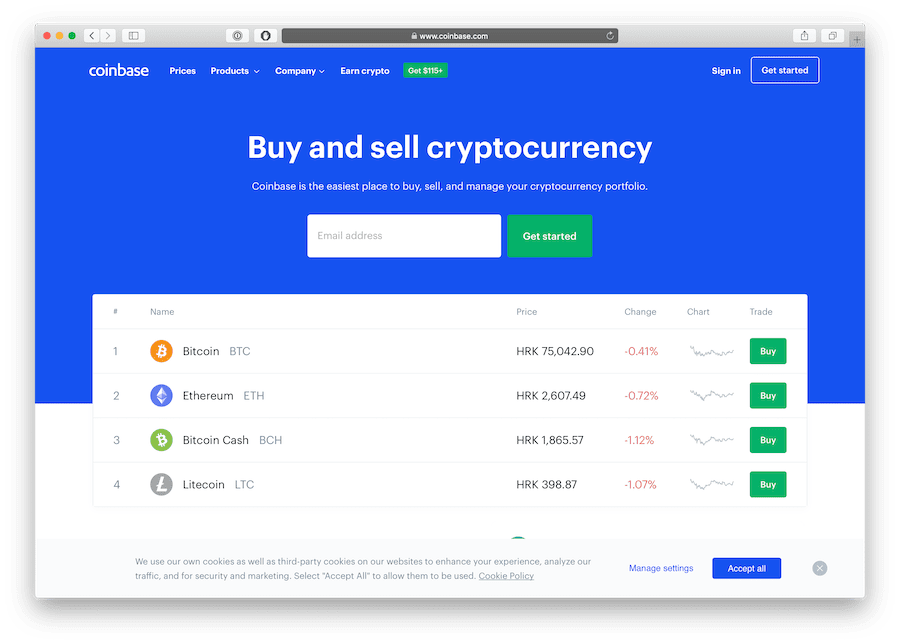 Perhaps the most well-known crypto exchange platform in the world, Coinbase has evolved to offer a variety of DeFi tokens, including UNI, AAVE, MKR, and more.
Coinbase makes it extremely easy to exchange FIAT currency for crypto, whether of the "traditional" kind or bound to Ethereum's DeFi ecosystem.
The platform doesn't act as just an exchange though; it also allows you to open a mobile wallet which can be used on both Uniswap and SushiSwap to get even deeper into DeFi tokens.
That's because Coinbase doesn't have nearly the same amount of choice that those platforms have, primarily due to regulatory concerns as well as potential scams.
DeFi Platform #2: Gemini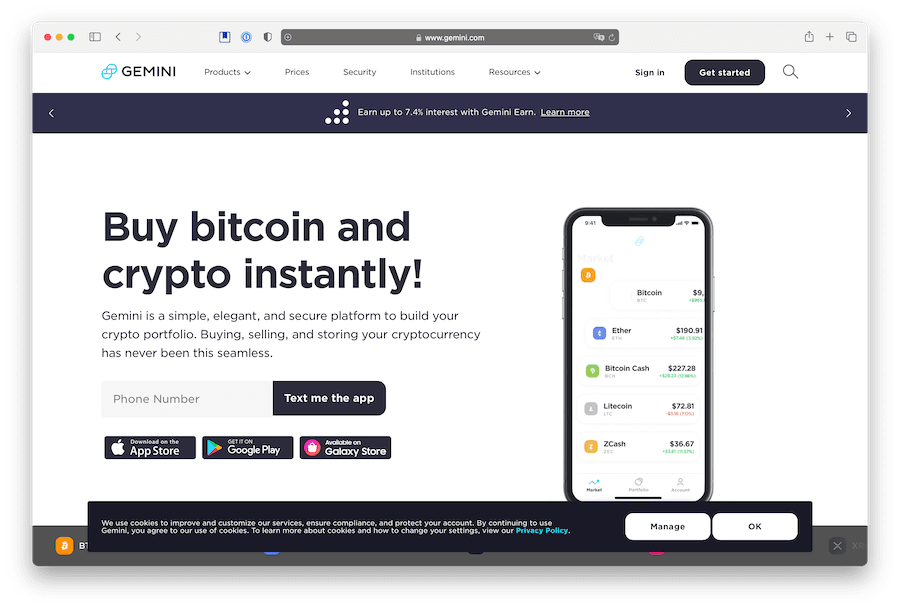 Gemini is a sleek trading platform with a minimalist take but a strong presence in the crypto world, now offering a variety of products between trading, wallets, and payments.
Some DeFi tokens you can buy on Gemini are:
Synthetix
Dai
Compound
Yearn.finance
… and more.
The platform has more choice than Coinbase and is generally more inclined to keep adding DeFi tokens rather than having them go through as many regulatory hoops.
Like Coinbase, Gemini also has a wallet but it isn't currently supported by either Uniswap or SushiSwap, making it a less appealing proposition compared to the former.
DeFi Platform #3: Kraken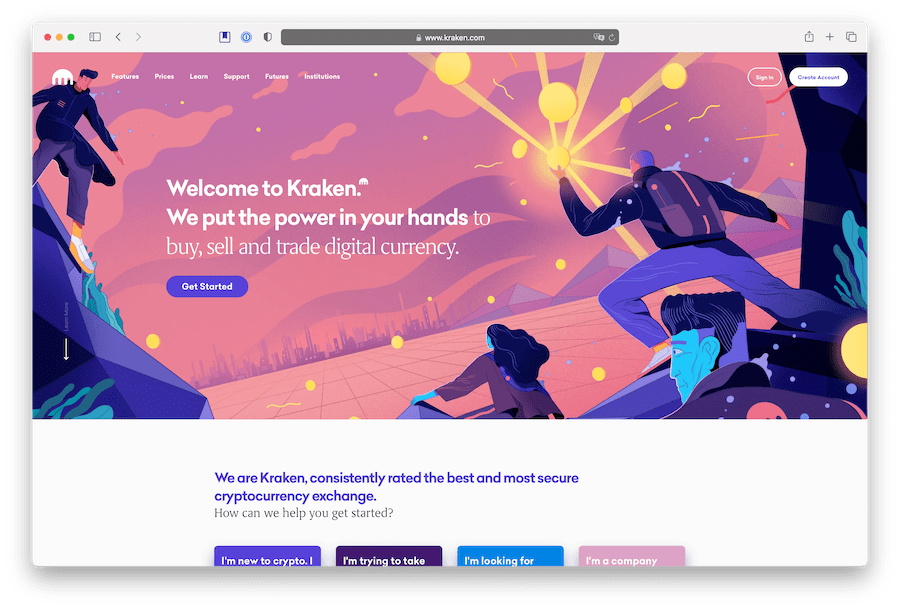 Kraken is the futuristic crypto exchange leaning heavily on DeFi tokens, with more than 70% of their portfolio featuring coins like Monero, Decentraland, Algorand, and others.
Kraken is more niche than the first two entries in this list, focusing primarily on nailing the exchange experience, from beginner all the way to becoming a professional.
The platform doesn't have an integrated wallet so you'll need to choose between 3 alternative wallets that are integrated with Uniswap and SushiSwap:
Metamask – An open-source wallet made for token "swapping"
WalletConnect – A "connector" for your existing wallet
Portis – The customizable wallet for DeFi pros
Any of these three options will work great with your Kraken exchange environment as they will easily hold the DeFi tokens you decide to invest in and help you distribute them.
DeFi Platform #4: Voyager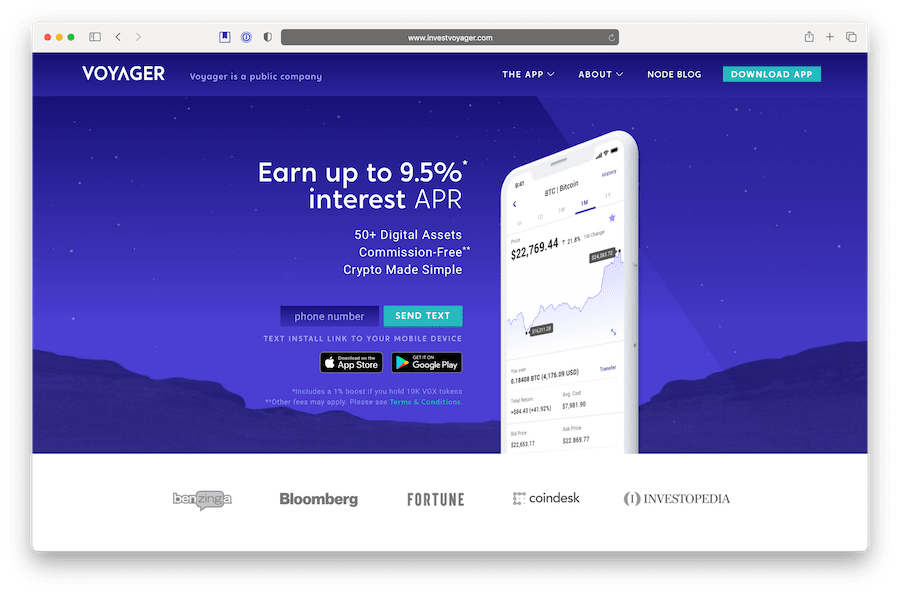 Voyager has a strong focus on long-term crypto investment, with their generous interest rates being their claim to fame. What's best is that you can accrue interest on 10+ DeFi assets!
Some of these include:
Chainlink (LINK)
0x (ZRX)
OMG
Orchid (OXT)
… and more.
All of these can accrue up to 3% interest when you participate in Voyager's rewards program, and the app is free to start with so you can move some of your crypto wealth over.
Voyager isn't necessarily a place to "buy" DeFi tokens but rather hold them to accrue interest which—combined with favorable market conditions—could turn into an insane sum.
DeFi Platform #5: Liquid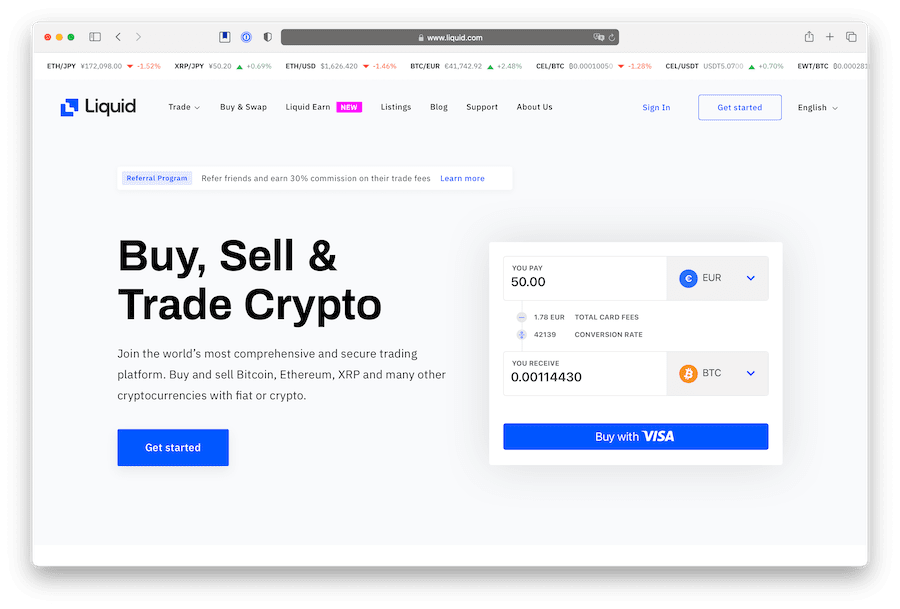 Liquid's DNA as an exchange platform is embedded in its name: it's all about high liquidity markets, especially through their Pro offering. Certainly not for beginners.
Although simple to start with, Liquid truly shines when you make use of its more advanced features like an API built to offer quicker access to experience developers.
In terms of DeFi tokens, Liquid is one of the most vast exchange marketplaces for immediate access to what you care about or, sometimes, what you haven't discovered yet.
Some of the most unusual tokens they offer are:
You can find more of these types of tokens on Liquid, making it one of the most versatile in the list and our closing item. Since these tokens are fairly unknown, caution is advised.
---
Some other platforms like Binance make it easy to get tokens like Compound (COMP) and Maker (MKR) but due to its relatively restricted DeFi pool, we've left it out of the list.
Where To Use Your DeFi Crypto in 2021
Great, you've identified a number of places where you can "buy" your DeFi tokens, so what can you do with them now? Where you use these depends on the token's use case.
For tokens like COMP and AAVE, these are best used on lending platforms where lenders can meet borrowers' demand and leverage the networks' interest management tools.
With tokens that are more open to varied uses such as UNI and SUSHI, the opportunities are truly endless: purchasing digital goods, participating in governance, gambling, and more.

Wolf.bet recently added both DeFi tokens:
UNI
SUSHI
This means that you can immediately reintroduce your crypto into the system and take chances at increasing your DeFi wealth with fun games like Dice, Limbo, and Hilo.
Other use cases are being developed by the DeFi community so maximizing your chances of increasing your holdings in 2021 is a great way to bet on their future potential.