Making money on the blockchain used to be associated only with crypto mining and trading, but with the advent of dApps (decentralized apps), that's no longer the case.
Although both mining and trading are viable methods of gaining blockchain-based income, they also require an immense amount of time and a high level of technical knowledge.
With the invention of dApps, regular people have more welcoming options of earning money on the blockchain, including playing games or even building their own software.
In this article, you will find a list of top 11 best dApps to make money on the blockchain in a more accessible way than through traditional cryptocurrency mining or trading.
What Are dApps Anyway?
Decentralized applications (dApps in short) are often very similar to video games or online casinos, and they let you make money by using them for just a few hours a day.
That's the renowned gaming side of dApps…
But there's so much more to them than just gaming.

Many dApps become a viable money-making opportunity if you don't want to spend days staring at live charts and making predictions on things that are uncertain by nature.
Often powered by "smart" contracts operating on different blockchain networks such as Tron (TRX), Ethereum (ETH), or EOS, dApps can serve all kinds of purposes:
Search engines
Freelancing networks
Gaming and gambling
Depositing and lending crypto
Financial services
Business apps
… and so much more!
Think about them like web apps but built on the blockchain. Using peer-to-peer technology, your application can run in a decentralized manner, without a central server.
Here are some examples to pique your curiosity…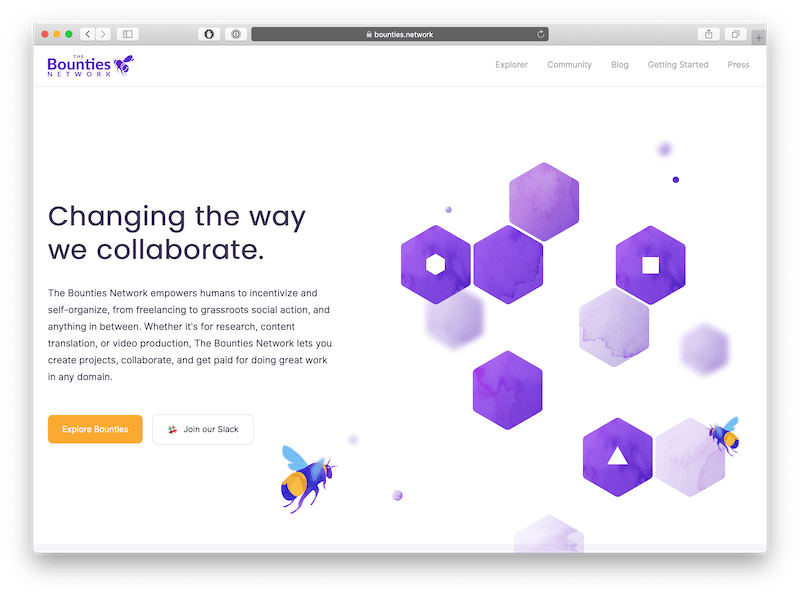 Bounties Network is a dApp which enables people to make money by earning rewards for completing all kinds of freelance tasks.
Bounties that can be collected are rewarded not only for complex procedures such as content translation, research or video production, but also for simple tasks that require only a minimum amount of effort, such as testing dApps.
An interesting feature of Bounties Network is the fact that bounties are not denominated in any dedicated token.
The dApp is token-agnostic, meaning that rewards can be earned in any kind of ERC-20 token, helping users accumulate undervalued digital assets.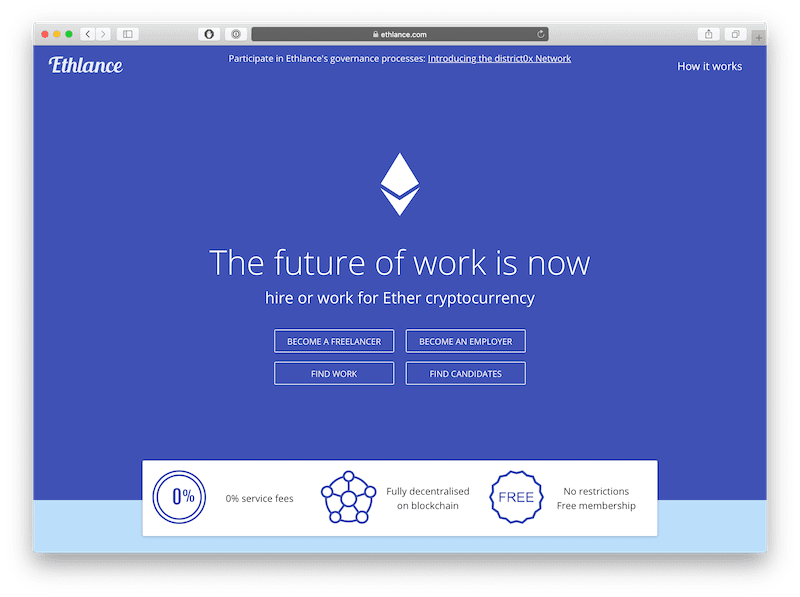 Ethlance is an Ethereum-based dApp to make money with freelancer-focused similar to those of Fiverr, Freelancer.com, or Upwork.
With Ethlance, any kind of creative skill or talent in fields such as IT, design, translation or content creation can be easily monetized.
Since Ethlance is a decentralized peer-to-peer platform, it has a tremendous advantage over traditional, centralized freelance work solutions—no fees!
While websites like Fiverr take a 20% cut, freelancers using Ethlance receive the exact amount that was paid by purchasers of their work.
If you ever wanted to try your hand at freelance work but were discouraged by high platform fees, Ethlance is a great way to start making extra money with freelancing.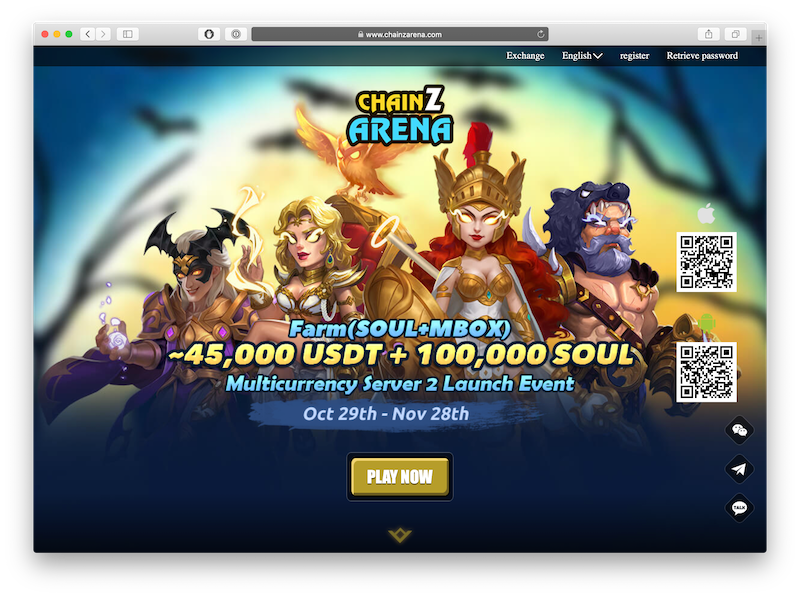 ChainZ Arena is a Tron-based dApp similar to your typical mobile idle RPG games, allowing the users to earn real cryptocurrency income with its gameplay.
Users can make money by exploring the world, levelling up their characters, gathering resources and collecting precious items.
In-game currency can be quickly converted to TRX, Tether (USDT), or other digital assets, and easily exchanged for fiat currency.
ChainZ Arena is a great choice as a money-making Tron dApp for people who aren't interested in trading or traditional crypto mining techniques but still want to make money with dApps. It's especially worth checking out if you're a fan of mobile gaming apps.
dAPP 4: AAVE (formerly ETHLend)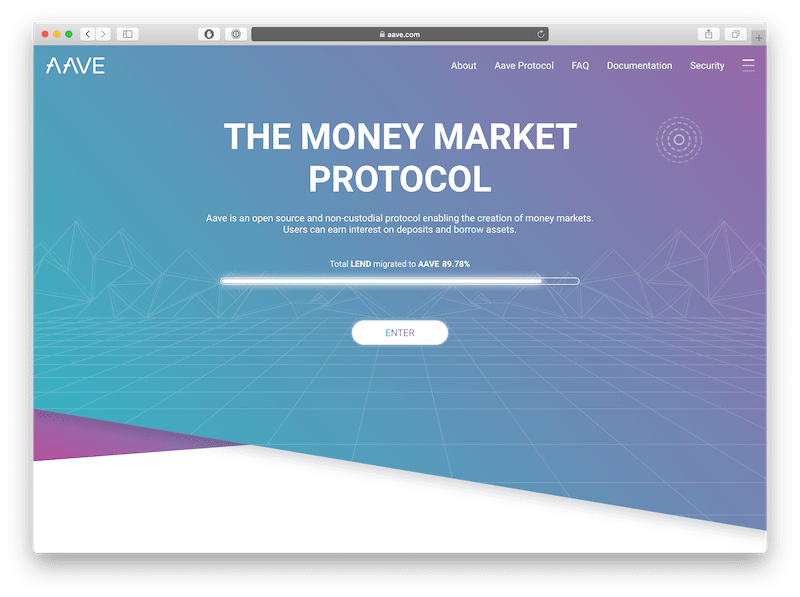 AAVE is a DeFi (Decentralized Finance) dApp empowering people to make money with depositing and lending digital assets that can be borrowed by other users of the platform.
Lending coins and tokens to people allows you to profit in the same way as traditional banks do—by earning interest. In real life, borrowing money to people can be risky.
But because AAVE is a fully open-source, non-custodial and decentralized money-making dApp, the entire process is very secure, and earning interest isn't as high risk.
AAVE is a great additional tool for anyone who's already making money with dApps. Digital currency that you earn with any other dApp can be deposited to AAVE and loaned to other users—a perfect way to multiply the money you make with other dApps on this list.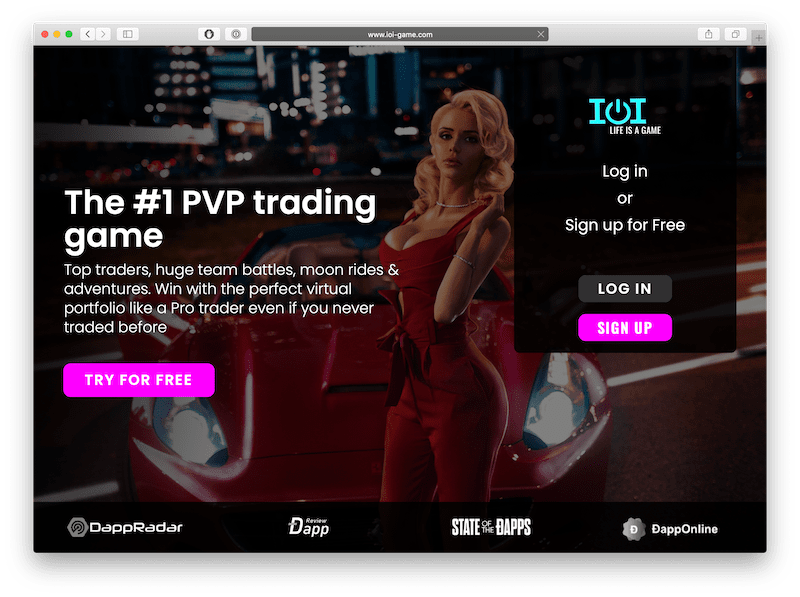 IOI-game is one of the most unique dApps to make money with on this list. IOI-game declares itself as "the first real-time crypto trading game", allowing users to make similar money to crypto traders while enjoying a fun gamified environment with good graphics.
The game itself is based on car racing. Players can use different cryptocurrency tokens from their portfolio as a "fuel" for their cars, and the winner of the race is rewarded with significant amounts of crypto, which makes IOI-game a great dApp to make money.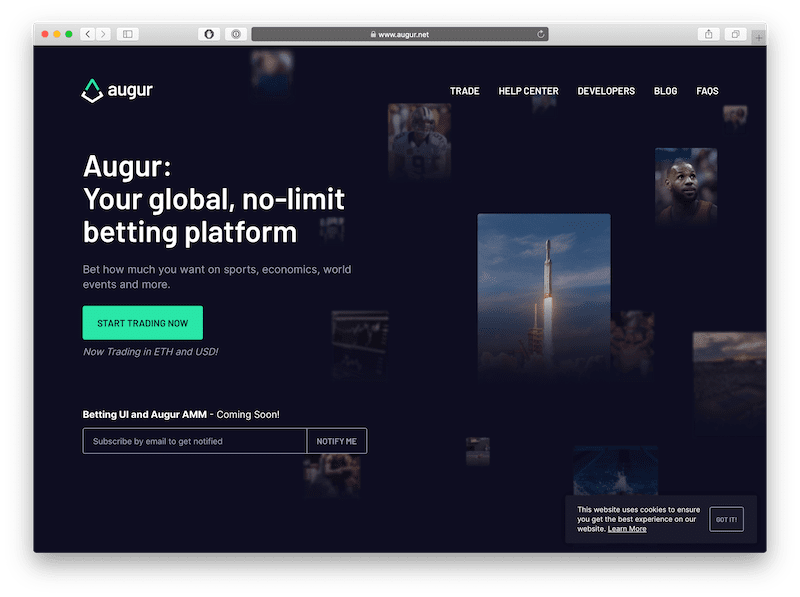 Augur is a dApp that allows people to earn income through a decentralized oracle and predictions platform. In a way, prediction platforms are similar to traditional sports betting websites—yet the possibilities provided are much more vast.
Unlike sports betting websites which are very restricted when it comes to what people can bet on, Augur is fully community-driven and decentralized. Because of that, there are no limits on what the users can bet on.
With Augur, you can bet on the outcomes of all kinds of events: from market performance of companies and election results, to weather and natural phenomena.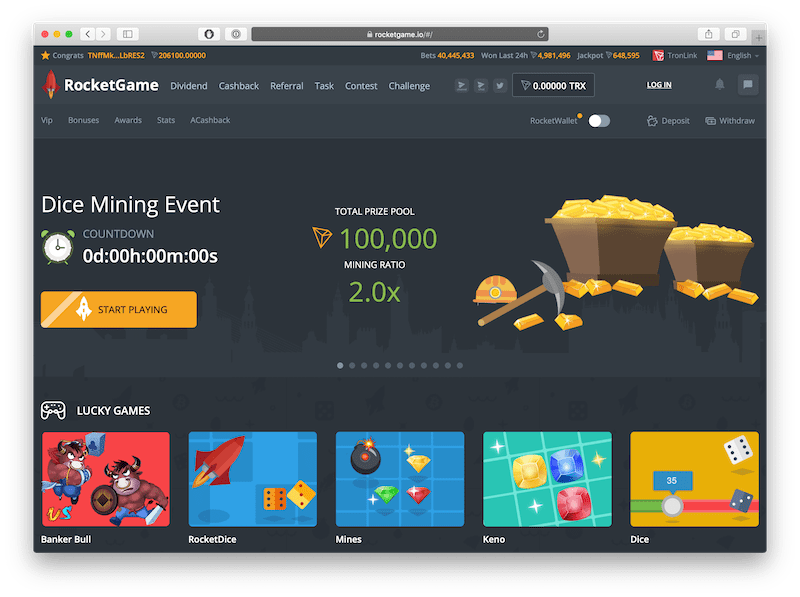 RocketGame is one of the most popular and time-proven Tron gambling dApps, which over the years has gained the trust of thousands of TRX users. The dApp provides a wide array of games, mostly including but not limited to slots games and dice games.
Aside from TRX, RocketGame allows people to place bets using Bitcoin (BTC). The dApp also offers many extra features that enable users to maximize their money making opportunities, such as Dividend, CashBack, referral bonuses and many more.
It's a great choice for people who want to multiply their TRX while using one of the most time-tested and reliable solutions in the ecosystem.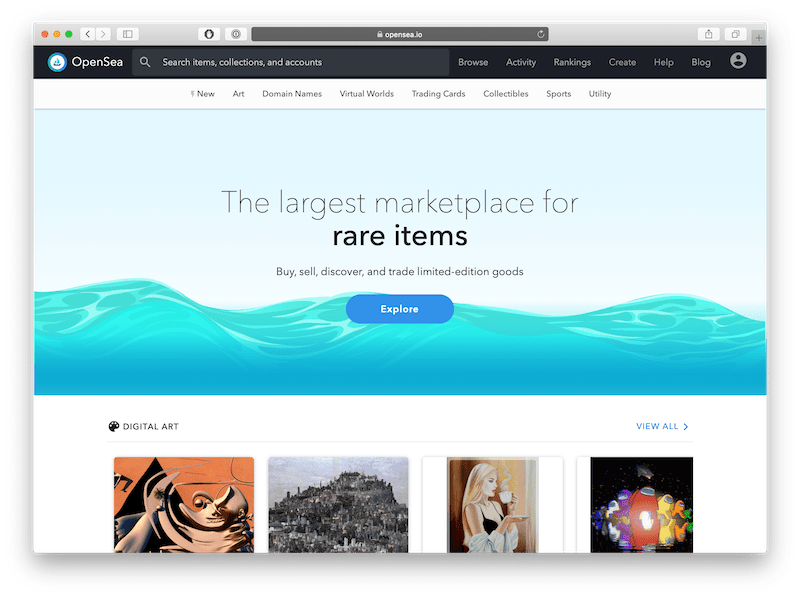 OpenSea is a dApp enabling people to buy and sell Non-Fungible Tokens (NFT). These are digital collectibles which have their scarcity and uniqueness independently audited and verified by advanced smart contracts and blockchain technology.
OpenSea allows people to trade all kinds of NFT collectibles, like digital football cards or virtual pets such as CryptoKitties.
Since some Non-Fungible Tokens can be worth 100K+ USD, trading them on a decentralized marketplace can be a source of significant income.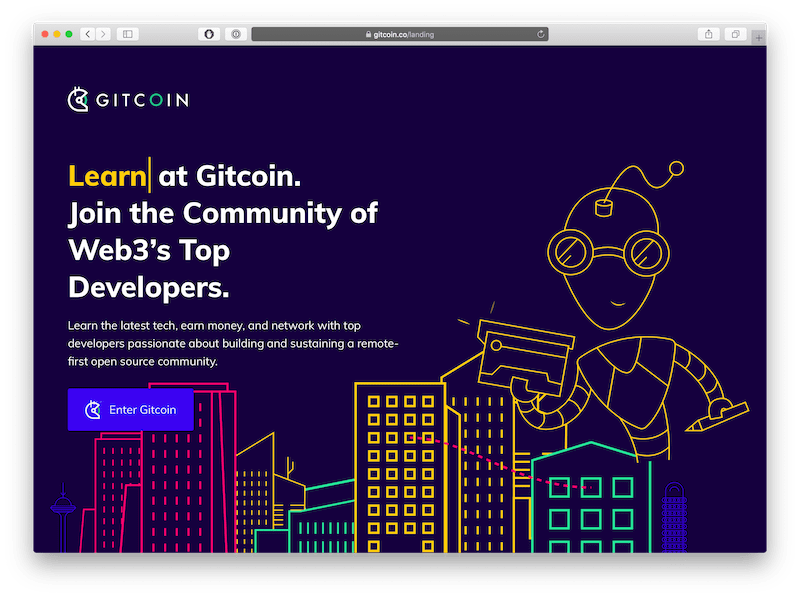 Gitcoin is a dApp intended specifically for developers and IT specialists to make money with. The easiest way to earn income with Gitcoin is by completing bounties and quests by helping top companies in their short- and long-term projects.
However, Gitcoin is much more than just a decentralized freelance work platform for IT experts. It enables people not only to make money, but also to expand their skills while collaborating with leading companies in the industry.
It's a great dApp for people looking to earn extra income while raising their qualifications. The most successful Gitcoin users can even be rewarded with fellowship programs!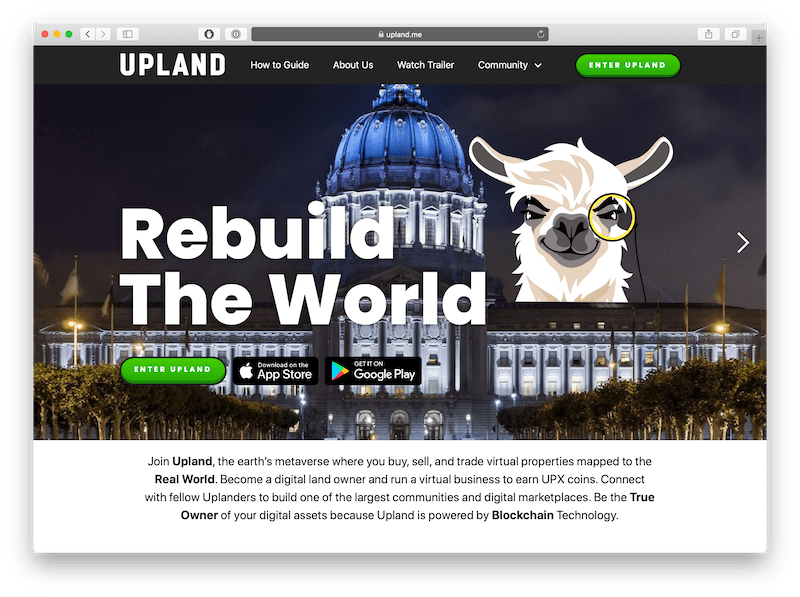 While EOS is not the main focus of this article, our last two options are dedicated to this unique yet niche protocol, starting with the super-interesting Upland dApp.
Upland allows for trading of tokenized digital real estate assets mapped to the real world and accessible via Android, iOS and a web application.
(Pretty cool, right?)
One of the most interesting features of Upland is the fact that it includes a "fiat out" feature, meaning that users can seamlessly convert the in-game token UPX to fiat and withdraw it directly to their fiat money accounts.
Real money in real-time!
dAPP 11: IPSE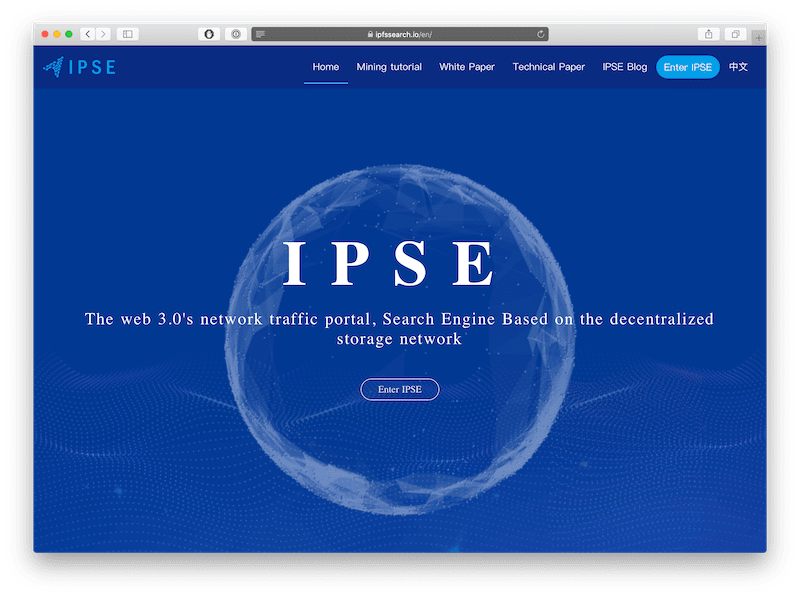 IPSE (InterPlanetary Search Engine) is one of the most unique EOS dApps to make money with. It's a search engine like Google, except that it's fully decentralized.
Because of the fact that it utilizes blockchain technology, IPSE is much more secure and private than traditional search engines.
But the reason why InterPlanetary Search Engine was placed on this list is that it rewards its users with digital currency.
Making money with IPSE is simple and doesn't have any special requirements. Since the search engine uses a decentralized storage network to store data, users can earn money simply by lending storage space to the network (i.e. using their computers as nodes!).
---
Making money with crypto doesn't have to involve whole days of doing nothing but staring at boring charts to scrape a tiny amount of daily income by trading.
The dApps shown above are proof of that!
A Non-dApp Alternative to Making Money with Crypto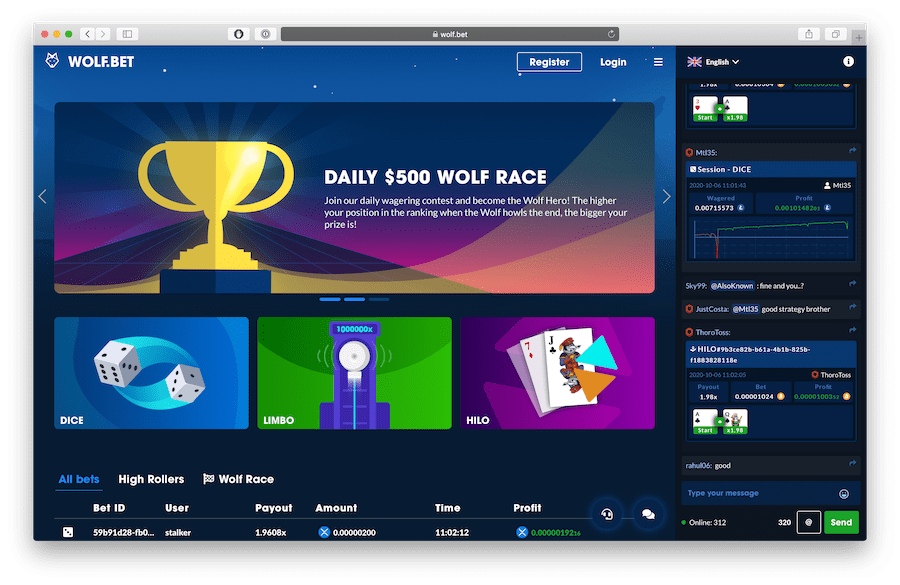 While we love the idea of dApps and strongly support their uprising, most of them are still concepts and may not give you the returns you were looking (or hoping) for…
Thankfully, more stable dApp alternatives already exist.
(And they don't have to rely on smart contracts!)
If you're more the gaming type rather than the business type, crypto casinos have already proven their worth in the digital coin landscape.
Best of all, they work!
From as little as 0,0000001 BTC, you could make as much as…
You name it!
The sky is truly the limit here.
Sure, it won't be a piece of cake. But if you plan your games with the right strategies and spend some time tweaking them, you could 10x your BTC net worth in just a few days.
dApps empower people to earn cryptocurrency tokens in entertaining ways but so do casino games like Dice, Hilo, Limbo, and more.
Why not test one of them out today?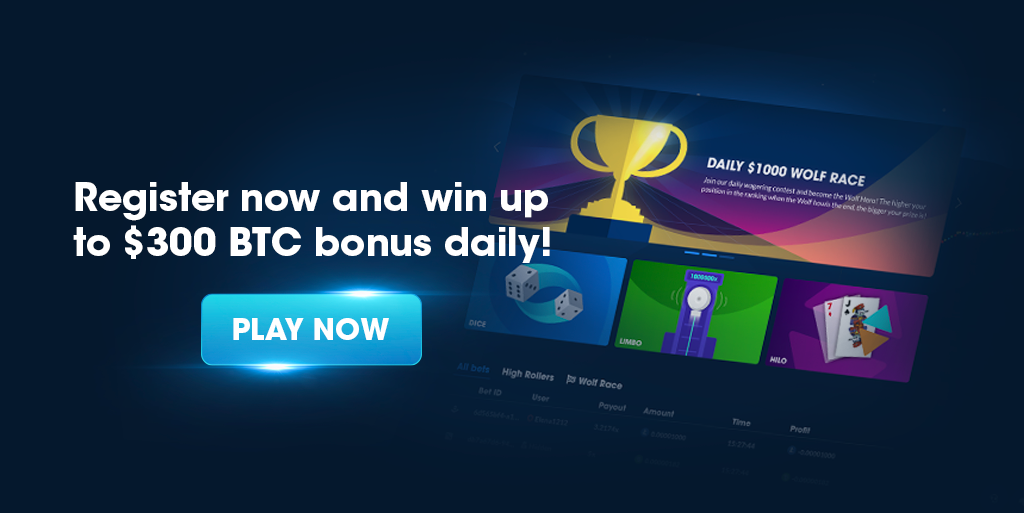 ---
Frequently Asked Questions
What are dApps used for?
Decentralized applications (or dApps in short) are used for all kinds of purposes: gaming, banking, insurance, online platforms, and more. Think about them just like your traditional web or mobile application but fully decentralized and hosted on the blockchain. dApp developers are only limited by the scope of smart contracts in this case.
What is a smart contract?
Smart contracts are used in decentralized applications to execute and document legally-relevant events and actions such as transactions, exchange of goods (both physical or digital), service agreements, and more. They are the backbone of using the dApp ecosystem for business purposes and they "regulate" how business works on the blockchain.
Can you make money with dApps?
Yes, absolutely. In fact, you can build your business entirely on the blockchain. Of course, this isn't as easy as 1-2-3… You will need a dedicated developer (or an entire team!) to build the application on top of the blockchain as well as take care of technical issues. But you can also use existing dApps to make money, just like any other app.
Which dApps are best to make money with?
Depending on your use, you may want to create your own dApp or leverage existing dApps for specific use cases. This article is focused on the latter use case since most people won't have the technical knowledge necessary to create their own dApp. If you're interested in building your own dApp, there's a great tutorial on the topic.